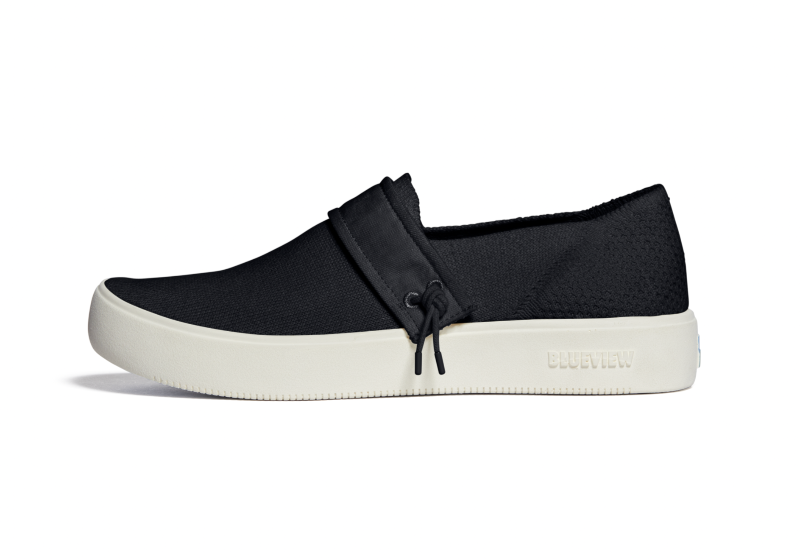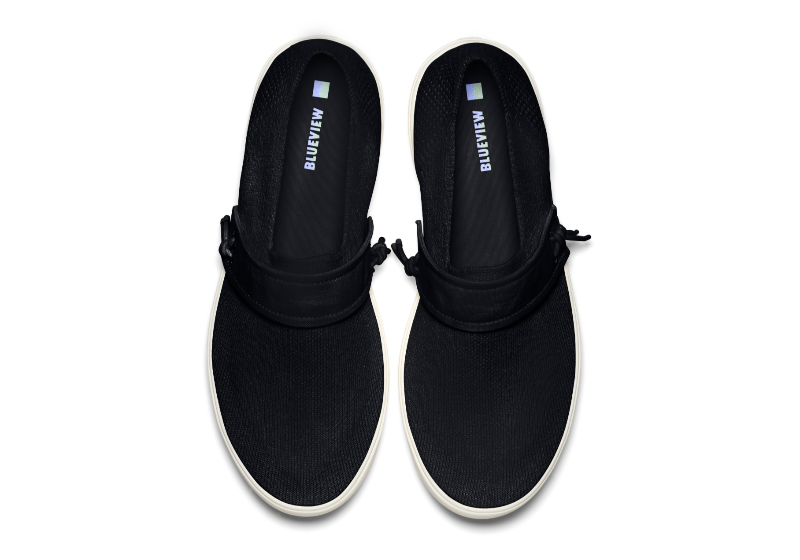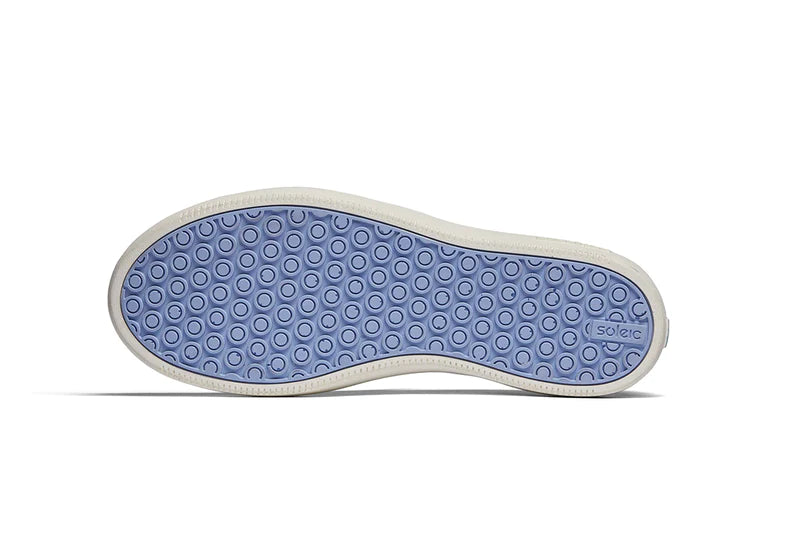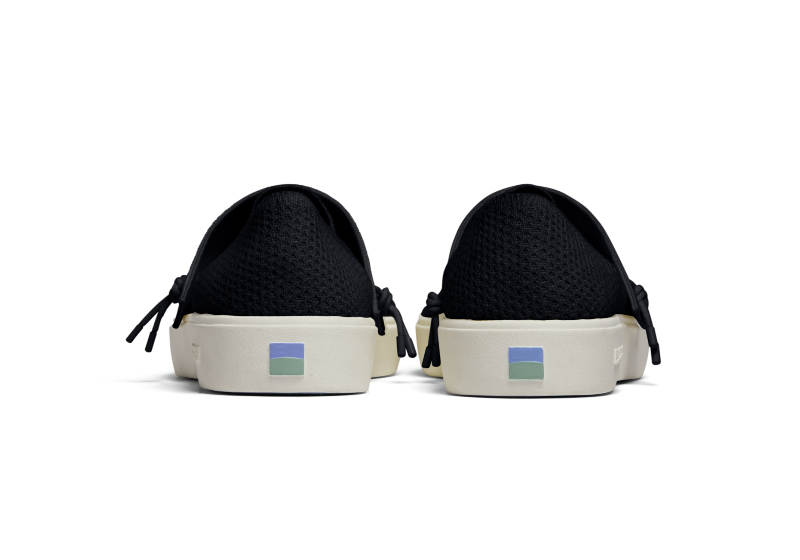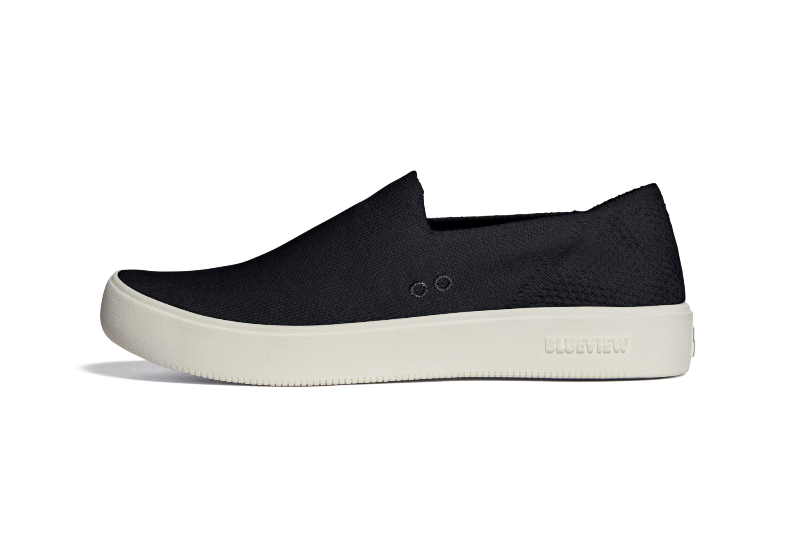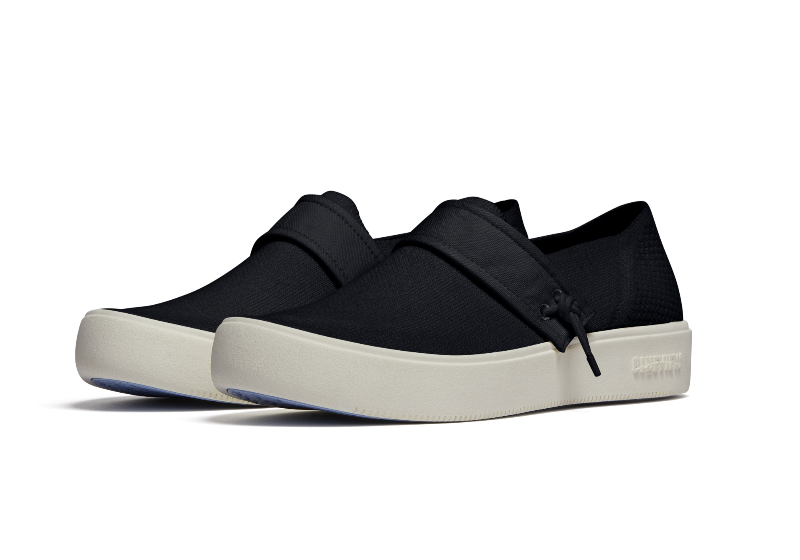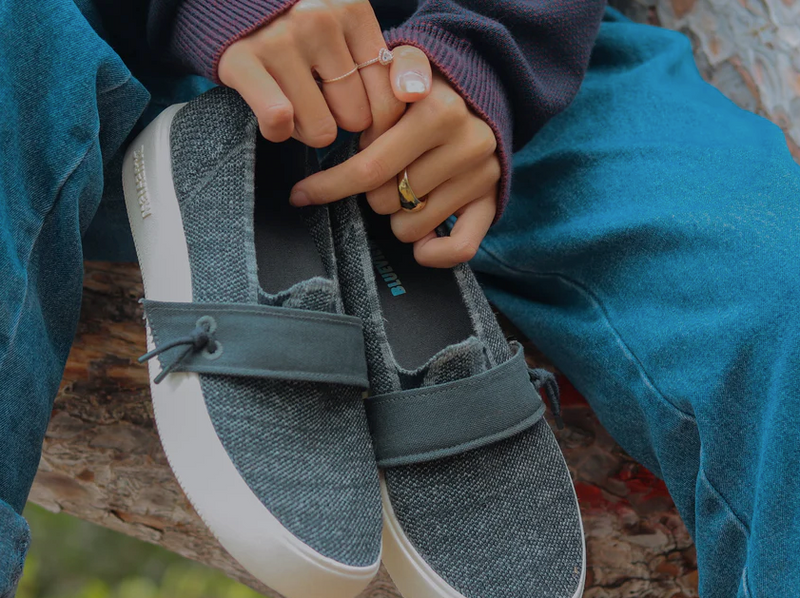 The world's first biodegradable shoe for those committed to the future of the planet. BLUEVIEW is the first to combine biodegradable materials with an ocean of comfort and serious durability, for a game changing shoe that is sustainable, while still being stylish

A COOL, COMFORTABLE SHOE MADE WITH GAME CHANGING CLEAN-TECH
Shoes fit true to size
Our shoes do not stretch much- make sure they aren't too snug.
Upper: Plant Based and Stylish
Breathable one piece knitted upper made from 100% plant-based yarns
Removable organic cotton canvas strap, can be worn as a loafer or a slip on
Bottom: A Breakthrough in Material Science and Comfort
Soft and supportive insole and cupsole foams are made from our patented Soleic biodegradable polyurethane formulation
Durable outsole is made from our patented Soleic polyurethane formulation
The game changing Soleic material was invented by our scientists at UCSD in La Jolla and took 5 years and $15 million in government grants to create
BLUEVIEW…A SNEAKER WITH TIMELESS STYLE AND AN OCEAN OF COMFORT THAT LEAVES ONLY FOOTPRINTS
Our shoes are fully machine washable - wash on delicate with cold water using mild detergent
Pull out insoles before washing shoes. Our Soleic insoles are meant to be hand-washed separately and air dried.
Let the shoes air dry - do not put in dryer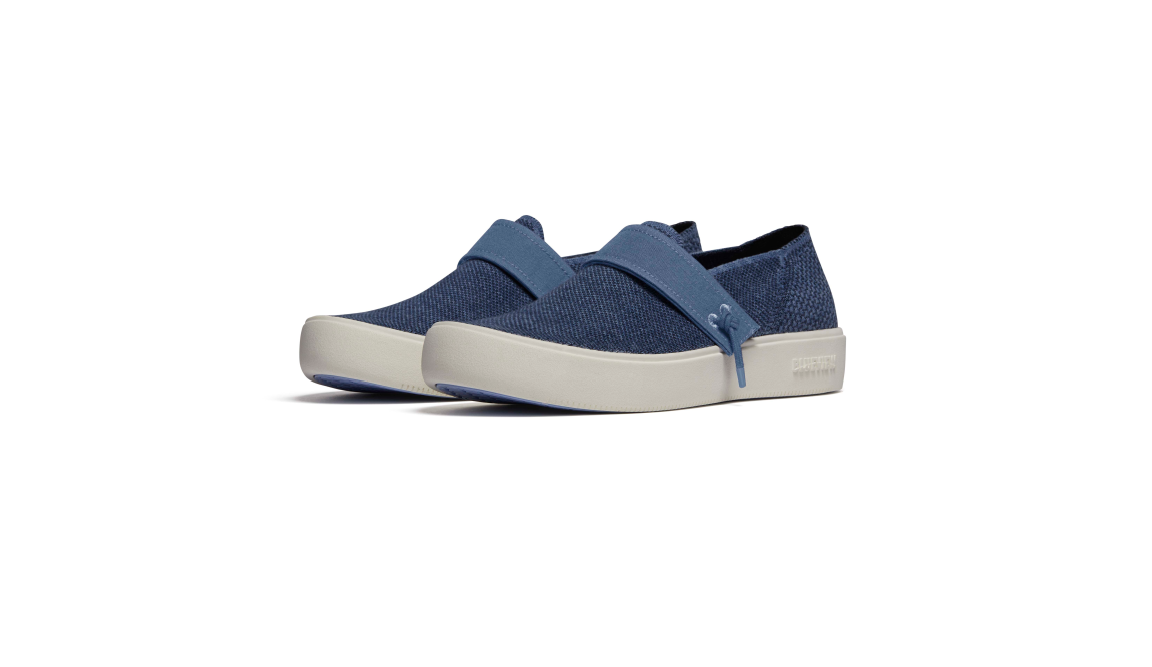 The Pacific
Just like the ocean it was named after, we had big things in mind when we made The Pacific. A reliable shoe with a casual design, we took our cues from the surf culture that birthed BLUEVIEW. Easygoing but incredibly powerful, The Pacific is the world's first fully biodegradable high-quality shoe.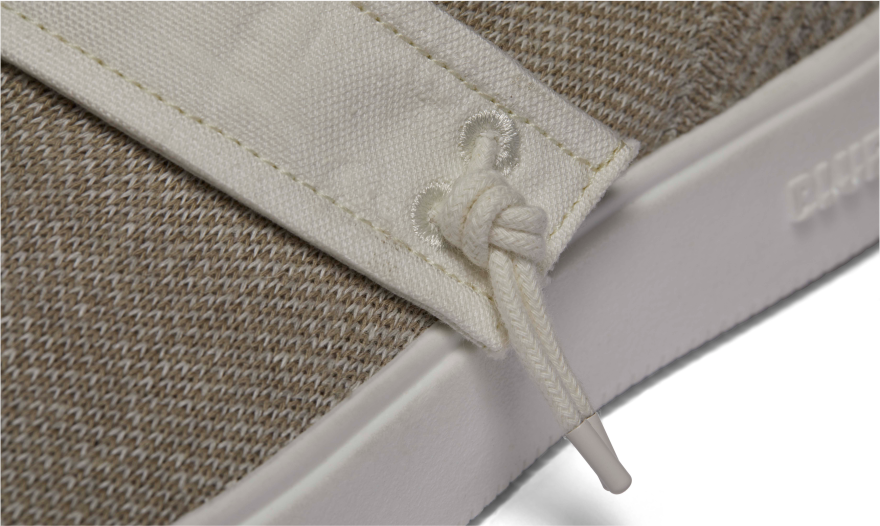 Durable, Comfortable Construction
Breathable, renewable, and built to last, our uppers are made from the perfect blend of organic fabrics. With cushioned soles and all-day arch support, these anatomically contoured shoes were constructed to keep your feet comfortable from coast to coast.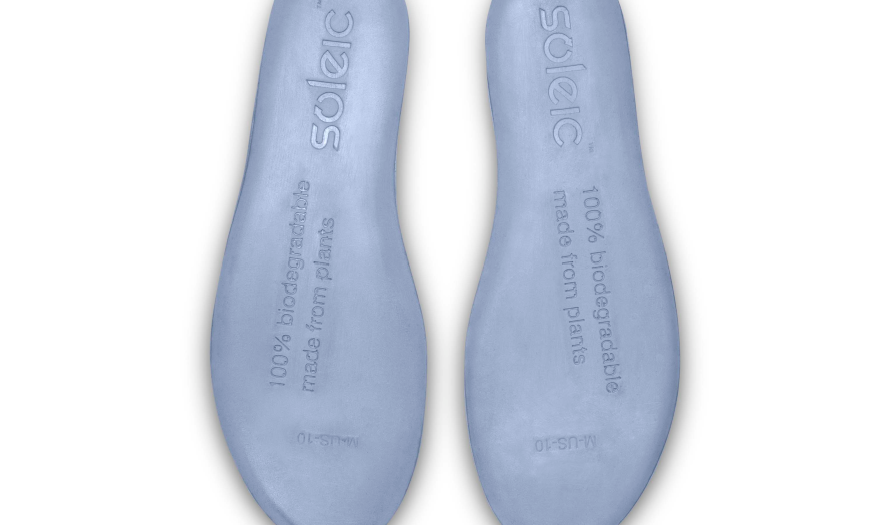 Soleic Insole and Outsole
Soleic is the future of footwear. Made of plant-based, sustainable materials that blow traditional petroleum-based soles out of the water, Soleic breaks down into organic materials instead of ending up in landfills, trash heaps, and on our beaches.